The Haven Project
Endeavour provide Domestic Abuse support for those in temporary accommodation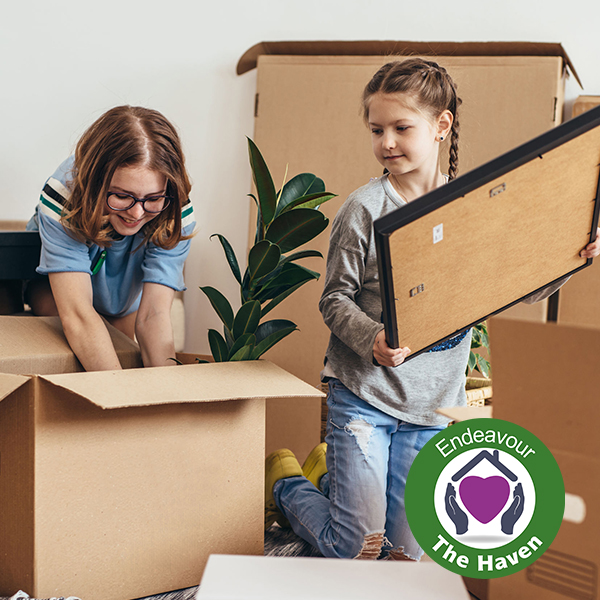 What the Haven Project provides…
The main role of the Haven Project service is to support survivors who are in temporary accommodation including dispersed properties, bed and breakfast and hostel accommodation to move on with their lives.
Not everyone is able to access Refuge accommodation  for numerous reasons including, no access to benefits, if you are employed as the cost is high or if you have a male child living with you aged 16 or above. There are no refuge places for males fleeing domestic abuse in the North of England.
The aim of providing support is to prevent the survivor feeling isolated and helps them feel supported around their own personal experience of the domestic abuse.
Going further to reach those who would otherwise go unnoticed...
The Haven Project can support people who are harder to reach, who may have other support needs such as drug, alcohol or mental health issues, English may not be their first language, they may not be engaging with services or lead chaotic life styles.
We implement an individualised package of support to suit each person in their particular situation.
Endeavour's individual support packages will include:
Establishing a positive relationship with the person/family

Encouraging and involving each person in defining their needs and priorities to be addressed

Designing a programme of action, coaching and activities to raise confidence and self esteem
Identify, liaise and provide advocacy support to help family access other appropriate service providers
Impart and develop skills for managing independently
Working with partner agencies to find safe and secure accommodation
If you need support and assistance… Endeavour can help.
Download Referral Form
There are several ways you can contact us here at Endeavour.
You can telephone:
Monday to Friday, 9.30am – 5.00pm
Alternatively, fill out this contact form and we'll get in touch with you.