Evergreen Project
Domestic Abuse help for people over 55 years old...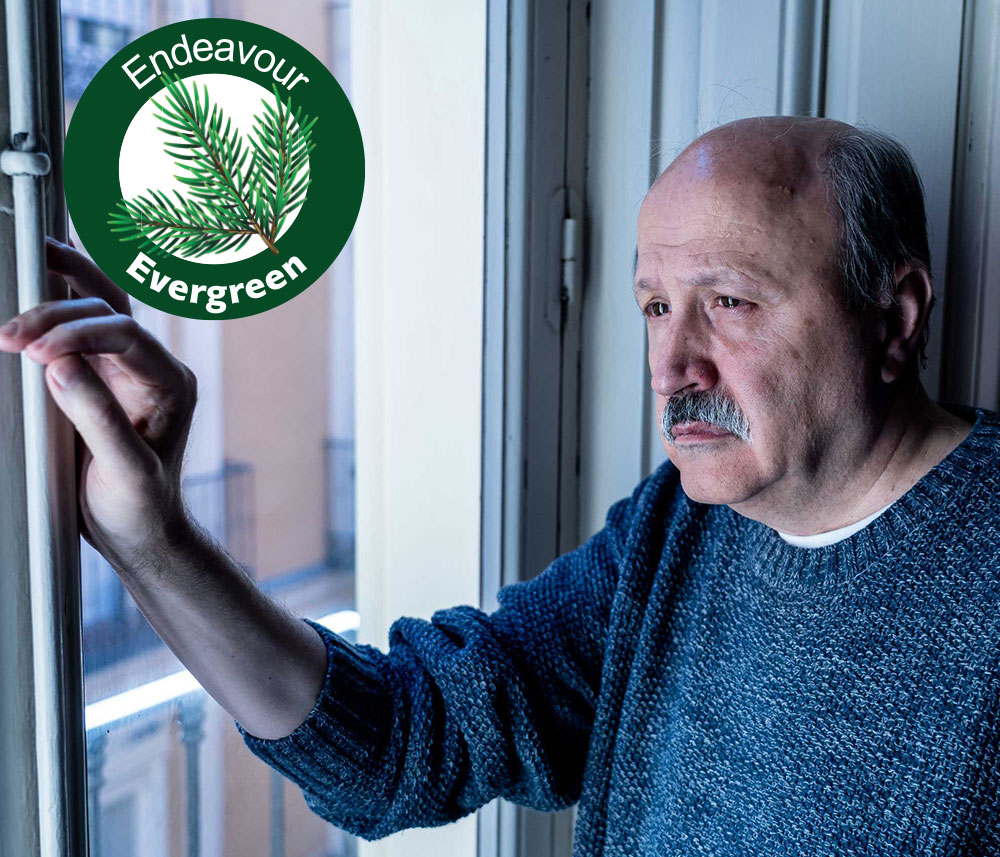 The Evergreen project provides bespoke support for older victims of domestic abuse (55 +).  We provide practical and emotional support to increase safety both physically and emotionally, seeking  to address the many barriers older victims of domestic abuse face.
What we offer
One- to-one support within the home or community
Weekly appointments and telephone contact
Safety planning addressing all aspects of your safety
Linking in with other professionals involved in your care
To act as an advocate when necessary
Referrals to other services with ongoing support
Liaising with family members where appropriate
The Evergreen Project supports those recovering from domestic abuse in any of its forms.
A referral can be made to Endeavour by downloading and completing our form a the bottom of the page. However, please note that all referrals must be with the consent of the individual being referred.
We are happy to discuss any concerns you may have prior to referral by contacting Endeavour directly on:
Tel: 01204 394 842 or via email info@endeavourproject.org.uk
Why We Do It...
Endeavour acknowledges that various specialist services are needed to support and keep safe victims of domestic abuse of all ages. Nobody should be left behind due to their age, gender or sexuality.
There is a need for bespoke support and care for all victims of domestic abuse including those who are 55+ to complement other specialist services and to maximise take-up of these services.
How this can help the people you work with...
Support will assist each person in:
Getting over particular experiences of domestic abuse
Putting in place a bespoke safety plan that is specifically for the individual
Finding ways of settling into new communities, making new friends and coping with their new experiences
Taking-up and accessing specialist support services
Developing problem solving and coping strategies, both in terms of practical problems, as well as dealing with their emotions
Whatever your experiences… Endeavour can help
Download Referral Form
You can contact Housing options on Tel 01204 335900 for safe temporary accommodation during the week between 9:30 and 5:00pm. Alternatively in an emergency you can contact the Out Of Hours Team on Tel 01204 337777 after 6:00pm or at the weekend. If you feel you require refuge accommodation to keep you safe please contact the national domestic abuse helpline on Tel 08082000247
There is help available for someone in your situation, support is available to help you with your finances, to arrange home care assessments including any adaptions needed, alarms or home care. Endeavour can also signpost to befriending services. When a relationship ends this is a very risky time so if you are ever in any danger please contact the police on 999,
Yes. Endeavour would still be able to support you, a safety plan would be put in place in regards to safe time to meet you or call you and you will be given advice on how to keep yourself safe while in the relationship.
There are several ways you can contact us here at Endeavour. You can telephone Monday – Friday, 9.30am – 5.00pm
Alternatively, fill out this contact form and we'll get in touch with you.